This advanced course is designed for graduates of Sarga Floor 1 & 2. In this course you will learn a new set of advanced techniques to add to your existing floor-based Sarga Bodywork repertoire. This course provides 2 Continuing Education Credits (NCBTMB #1431). Prerequisites: Sarga Floor 1 & 2.
What you will learn in this course:
• New (advanced) posterior and anterior barefoot myofascial massage techniques.
• Client mobilization techniques using the Sarga Strap.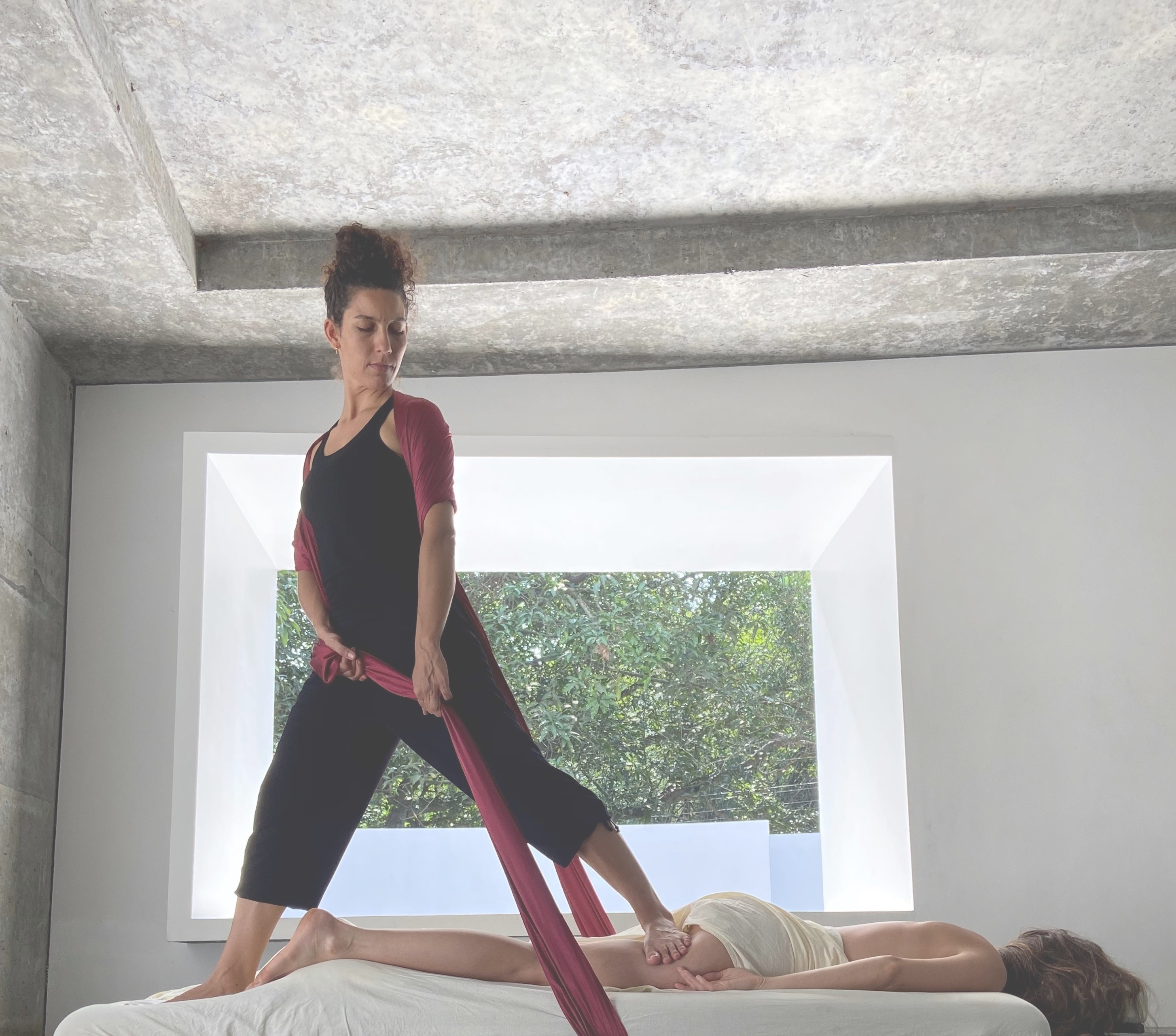 • Lifetime access • Completely self-paced • Over 1.5 hours of high-definition instructional video • Downloadable course materials • Access across all devices • Exclusive access to a private Facebook community forum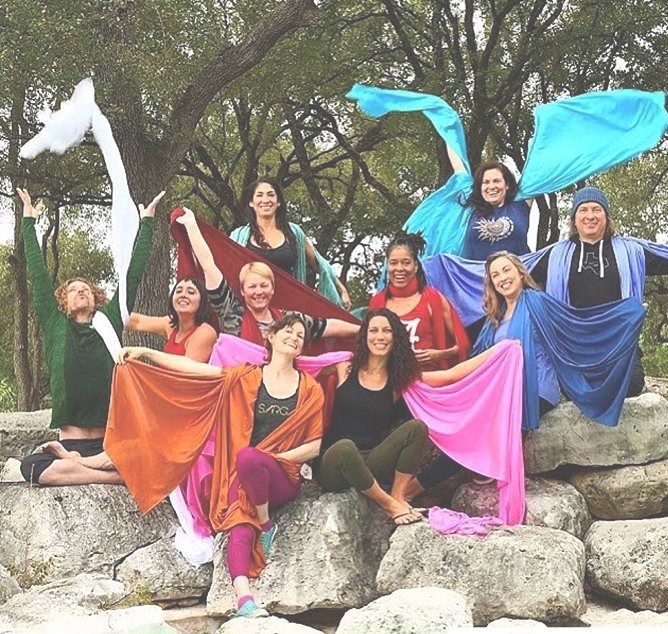 Who can benefit from this course?
• Graduates of Sarga Floor 1 & 2 who wish to deepen their Sarga Bodywork skills.
• Graduates of Sarga Floor 1 & 2 who wish to complete the prerequisites to be able to enroll in our online course designed for raised massage tables. See Sarga Table.
• Practitioners who want to learn something new while fulfilling their CEU requirements.

With purchase of this course, receive
10% OFF
products in Sarga Bodywork's online store.
Click here
for more information.
Suggested materials for this course:
Same items as Sarga Floor 2.
1. A portable massage table with "shiatsu release cables" or the ability to unfasten one end of both horizontal undercarriage cables (tools required for the latter). Instructional video provided with purchase of this course.
2. A headrest and face cushion. If your massage table's headrest is not designed to lay flat on the floor, thereby affecting cervical alignment and/or making breathing stuffy for your recipients while lying prone, an ergonomic and ventilated headrest designed for floor-based massage is available on our online store.
3. Installation of the Sarga Attachments for Floor-Based Massage Tables or the Sarga Floor-Loops. Instructional video provided with purchase of this course.
4. A Sarga Strap.
5. One set of massage sheets per treatment (1 fitted, 1 top sheet & 1 headrest cover).
6. One hand towel & one small washcloth per treatment.
7. A footbath basin.
8. A sanitizing solution for your feet.
9. A foot file such as the Swedish Clover Foot File.
10. Non-slip, sanitizable slippers such as the Classic Slide by Crocs.
11. A high-viscosity, high-tack massage lubricant such as MYO.RUB.
12. Two yoga blocks or a small stool (3.5" to 8" height).
Instructor: Jiva
Co-founder of Sarga Bodywork, Jivatma Massaguer is a seasoned bodyworker with a practice based on the island of O'ahu, Hawaii. Her love for barefoot massage and myofascial bodywork has inspired her to create and share Sarga Bodywork with the world! Learn more about Jiva here.
Sarga Bodywork's online certification process
In order to receive Sarga Bodywork certification via our online courses, students must successfully complete the following steps:
Complete Sarga Floor 1 and the course quiz with a grade of 80% or better.
Complete Sarga Floor 2 and the course quiz with a grade of 80% or better.
Purchase

 

Sarga Bodywork Evaluations

.

Submit 20 Practitioner Feedback Forms for review (the downloadable form is available with Sarga Bodywork Evaluations).

Your practice sessions should be performed on at lest 8 different individuals.

Provide proof of massage licensure in the state/country where you practice (if applicable).

Complete a 1-hour Skype evaluation with a Sarga Bodywork instructor in which you will be expected to demonstrate core techniques outlined in Sarga Floor 1 & 2.
Upon successful completion of the certification steps, you will receive the following:
A hardcopy certificate signed by Sarga Bodywork founder, Jivatma Massaguer that states you are a CERTIFIED SARGA BODYWORK PRACTITIONER®.
Ability to use SARGA® and CERTIFIED SARGA BODYWORK PRACTITIONER® to promote the Sarga Bodywork treatments and techniques that you offer in your manual therapy practice.
One high-resolution Sarga Bodywork logo that you are welcome to use on your marketing and informational media (social media platforms, promotional print materials, etc.).
Ability to be listed on the Sarga Bodywork Therapist Directory.