Reinvent your practice! Learn Sarga Bodywork's signature barefoot myofascial massage techniques using our unique, raised-table equipment designs which facilitates a creative, efficient, and completely mobile application of these techniques. In this in-person course you will gain an understanding of Sarga Strap alignment and wrapping methods, will be able to perform Sarga Bodywork techniques for both posterior and anterior applications and will learn a full body 90-min sequence on raised massage tables. Note that all techniques taught in this course can be applied to a floor-based practice. ​​4 Days, 10am - 5pm / 24 hours total class time / 24 CEUs.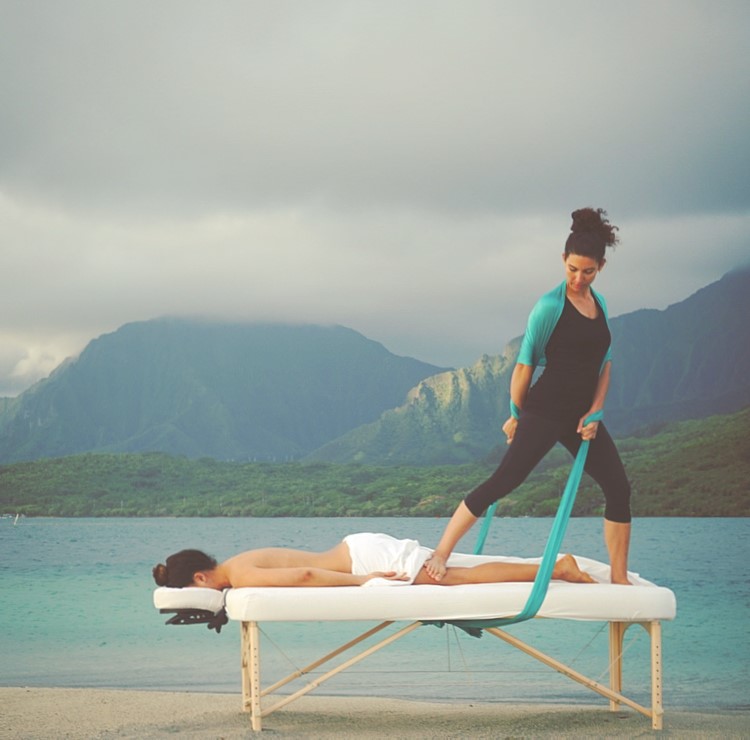 Registration Steps:
Please review the following: Course Information + Course Policies + Come to Class Prepared.
Early Bird Discount: If you are registering 60-days or more before class, please email us at [email protected] before purchasing this course to receive your promo code.
Purchase this course.
Complete your registration

by f

illing out the online registration form. This can be accessed under "My Courses" (top right); you will be asked for the course dates/location you are registering for as well as your license and insurance policy information (not applicable in some states/countries). 
Prerequisites:
Must have at least 1 year of manual therapy experience.

Must meet your state/country's massage licensure requirements (if applicable).

Must have current liability/malpractice insurance in the state/country where you practice (if applicable).

For a list of what you will need to bring to this course + an overview of fitness & conditioning requirements for this course, please read: Come to Class Prepared.


What you will learn in this course:
• Sarga Bodywork equipment setup.
• Foot-based awareness, mechanics, care & sanitation.
• Sarga Bodywork principles & theory.
• Cautions & contraindications for barefoot massage. 
• Sarga Strap alignment & wrapping methods.
• Seated & standing posterior & anterior myofascial massage techniques using your bare feet.
• 90-min, full body routine for raised massage tables.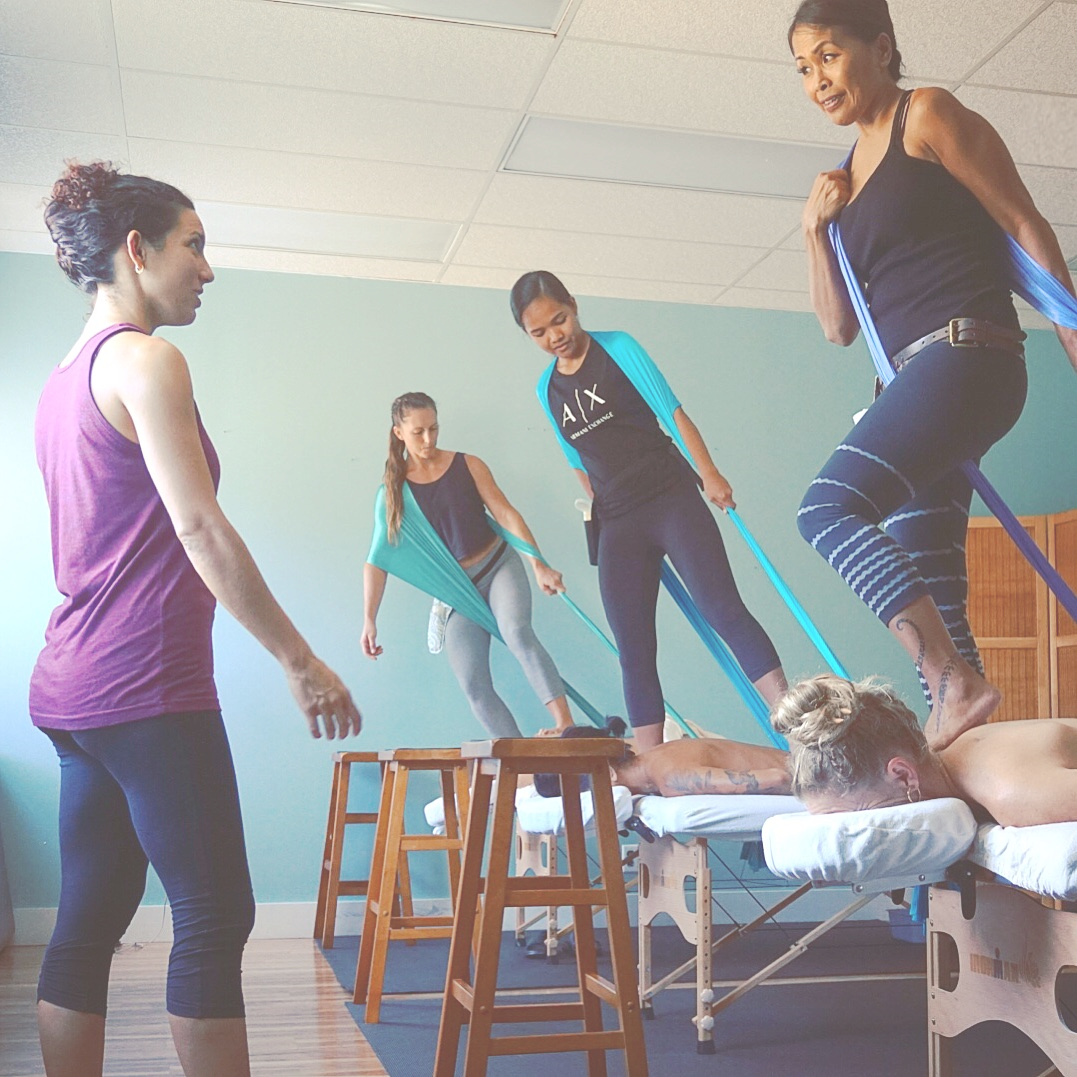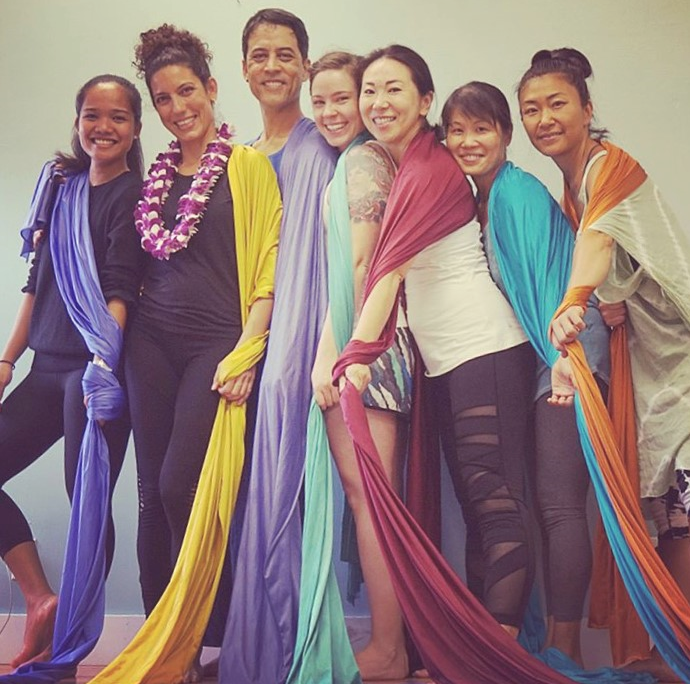 Who can benefit from this course?
• Entry-level bodyworkers curious to discover the fabulous world of barefoot massage.
• Any practitioner curious to find out if a Sarga Bodywork practice is right for them.
• Practitioners with a passion for myofascial bodywork.
• Practitioners who wish to incorporate barefoot massage techniques into their hand-based practice.
• Practitioners who wish to be more mobile with their barefoot massage practice.
• Practitioners who want to learn something new while fulfilling their CEU requirements.
• Practitioners who wish to obtain Sarga Bodywork certification.
• Practitioners who prefer an in-person learning environment verses an online format.
Sarga Bodywork's In-Person Course Certification Process
In order to receive Sarga Bodywork certification via our in-person courses, students must successfully complete the following steps:
Complete Sarga Table 1.
Submit 20 Practitioner Feedback Forms for review (the downloadable form is available with purchase of this course). Your practice sessions should be performed on at lest 8 different individuals.
Pay the $25 certification fee in our online store.
Upon successful completion of the certification steps, you will receive the following:
A hardcopy certificate signed by Sarga Bodywork founder, Jivatma Massaguer that states you are a CERTIFIED SARGA BODYWORK PRACTITIONER®.
Ability to use SARGA® and CERTIFIED SARGA BODYWORK PRACTITIONER® to promote the Sarga Bodywork treatments and techniques that you offer in your manual therapy practice.
One high-resolution Sarga Bodywork logo that you are welcome to use on your marketing and informational media (social media platforms, promotional print materials, etc.).
Ability to be listed on the Sarga Bodywork Therapist Directory

.