•
FALL QUARTER: Enrollment window: Sept 1 - Sept 30
•
WINTER QUARTER: Enrollment window: Dec 1 - Dec 31
•
SPRING QUARTER: Enrollment window: March 1- March 31
•
SUMMER QUARTER: June 1 - June 30
"This is the most exciting innovation in bodywork I've ever encountered! Life changing for both giver and recipient." - Shelly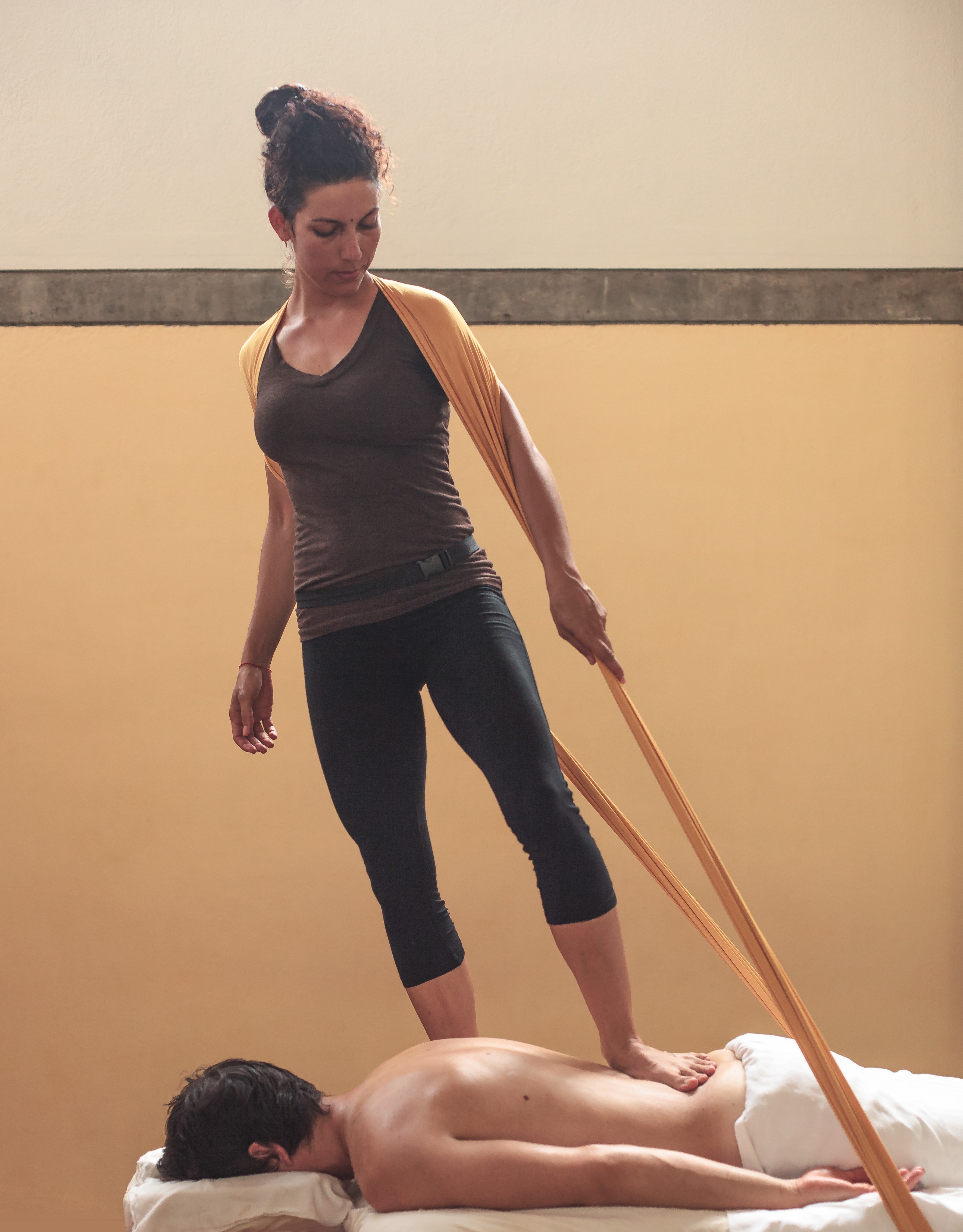 SARGA BODYWORK's educational programs and proprietaty products offer bodyworkers a unique and comprehensive system that is as effective as it is elegant. Sarga Bodywork's courses train and certify practitioners in our distinctive methodology. Our proprietary products facilitate a creative, efficient, and completely mobile application of these methods. Learn more about Sarga Bodywork
here
.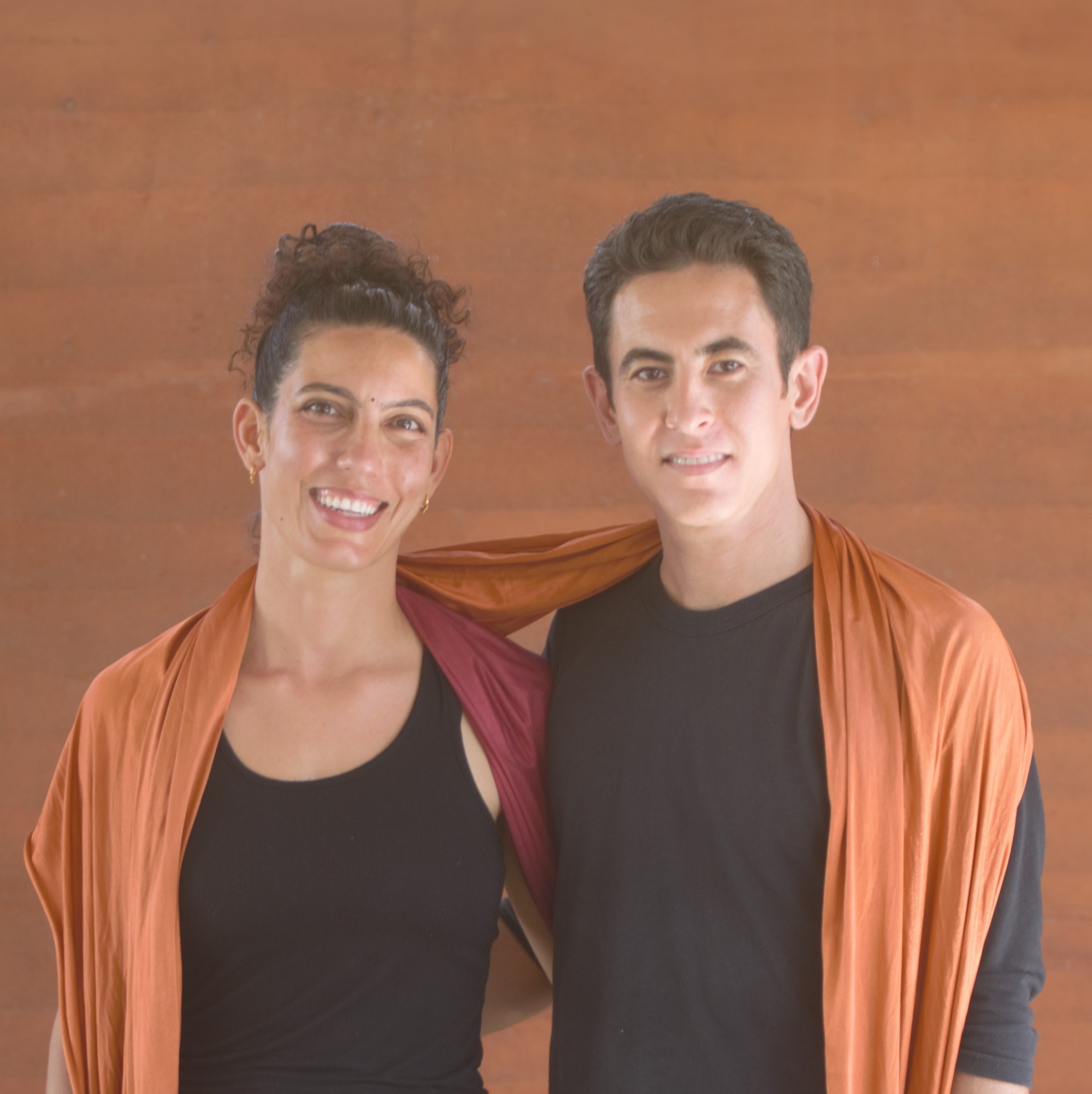 Jiva & Dan
Founders of Sarga Bodywork, Jivatma Massaguer and Daniel Tsukayama are seasoned bodyworkers with practices based on the island of O'ahu, Hawaii. Their love for barefoot massage and myofascial bodywork inspired them to create and share Sarga Bodywork with the world! Learn more about Jiva & Dan here.
With Sarga Bodywork's online courses you will gain access to a step-by-step learning experience that includes high-definition video instruction, accompanying written materials, and access to a private Facebook group for ongoing support.
Sarga Bodywork marries method and design
enabling practitioners to gain tensional support and force with a fabric strap fastened to a massage table or floor-mat via our proprietary equipment. By pulling on the strap with their hands while applying downward pressure with their bare feet, practitioners gain tensional force that can then be skillfully transferred onto the recipient's body. Learn more here.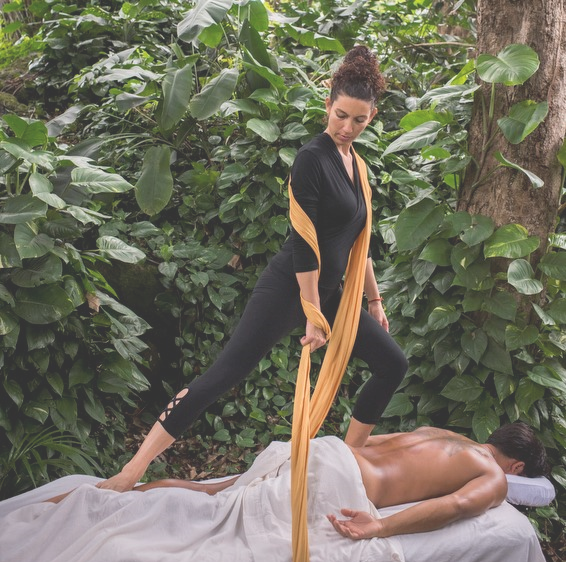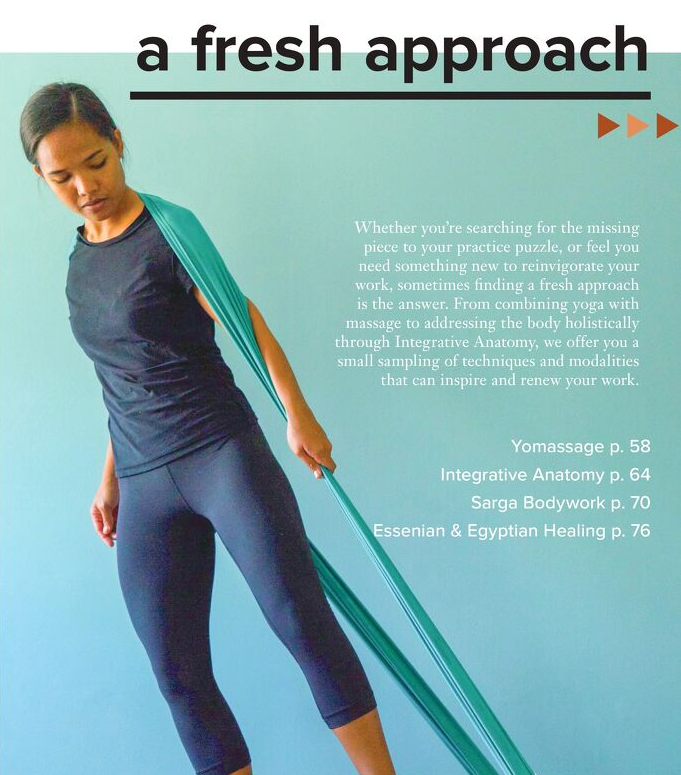 Sarga Bodywork featured in Massage & Bodywork Magazine. Read the article here.
"Whether you're searching for the missing piece to your practice puzzle, or need something new to reinvigorate your work, sometimes finding a fresh approach is the answer."
Why Online?
We recognize that there is no substitute for in-person learning environments, especially for kinesthetic and touch-based trades, however the current COVID19 pandemic has explicitly shown us that in-person education is not always the most viable means to share information.
In addition, online education is a rapidly evolving interface that has made leaps and bounds in the last several years. Dynamic, intuitive, and user-friendly platforms have made digital learning increasingly seamless and effective.
Here are a few key benefits of online courses:
Learn from home!

Move through course curriculum at one's own speed.

Archivable format gives students the ability to reference the material as needed.

Online course cost is more affordable than live courses.

No travel expenses incurred.
Sarga Bodywork's online certification process
Online certification is different than certification available via our in-person courses. In order to receive online Sarga Bodywork certification, students must successfully complete the following steps:
Complete Sarga Floor 1 and the course quiz with a grade of 80% or better.

Complete Sarga Floor 2 and the course quiz with a grade of 80% or better.

Purchase 

Evaluations for Certification.

Submit 20 Practitioner Feedback Forms for review (the downloadable form is available with 

Evaluations for Certification).

Provide proof of massage licensure in the state/country where you practice (if applicable).

Complete a 

1-hour Skype evaluation

 with a Sarga Bodywork instructor in which you will be expected to demonstrate core techniques outlined in Sarga Floor 1 & 2.
Certification with Sarga Bodywork licenses you to use the registered trademarks SARGA® and CERTIFIED SARGA BODYWORK PRACTITIONER® as well as associated logos and images, to promote the Sarga Bodywork treatments and techniques that you offer in your manual therapy practice. This includes, but is not limited to, marketing media and/or informational media for Sarga Bodywork services. Certification also allows practitioners to be listed in our online Therapist Directory.